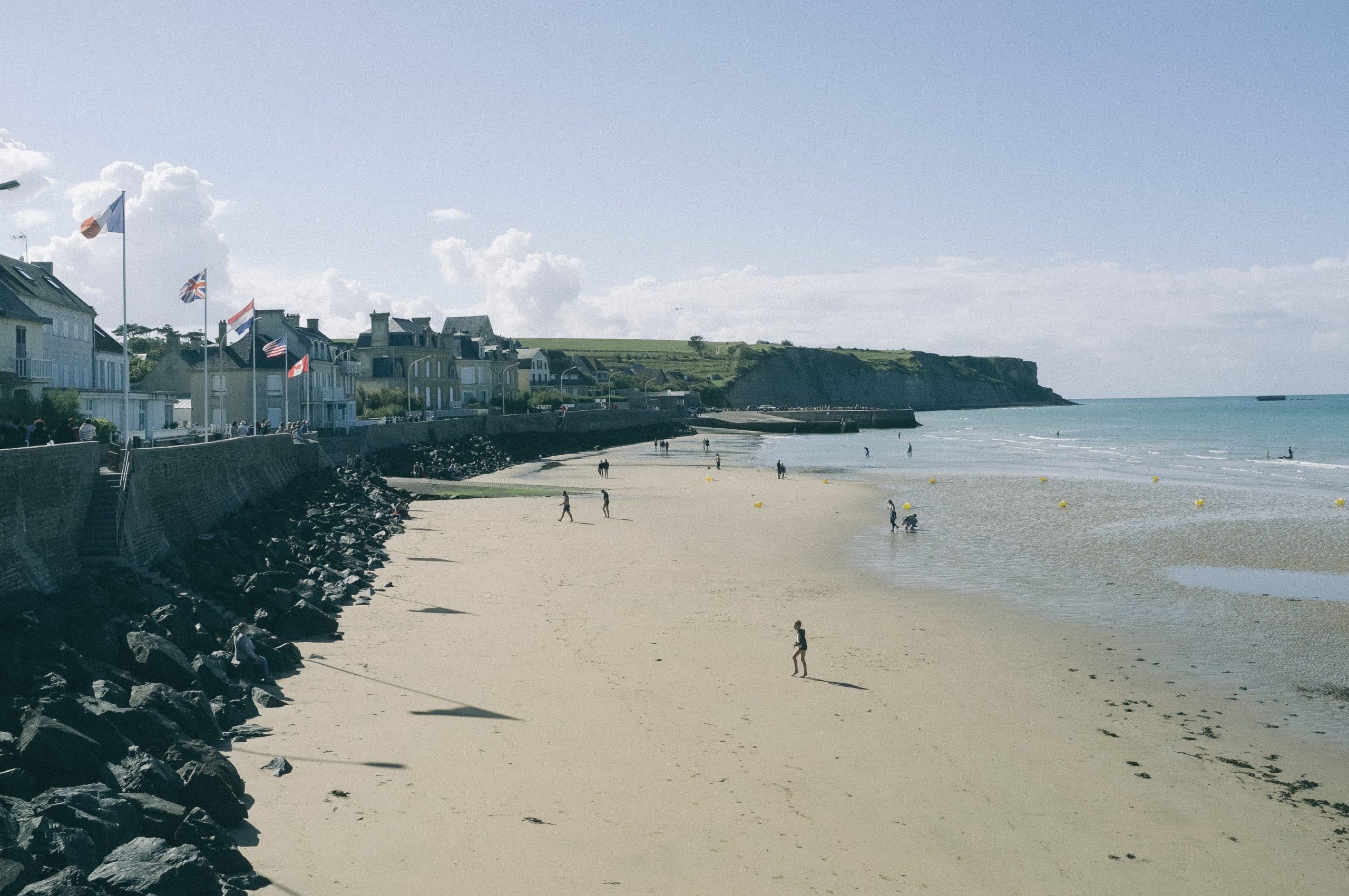 Arromanches
The Normandy region is a beautiful destination that allows you to do different activities. Indeed, our 4 star campsite Le Fanal welcomes you for beautiful moments of relaxation in Isigny-sur-Mer. Our activities are sure to give you pleasure. Discover sports animations, disco evenings and various activities on our aquatic space. The icing on the cake is the discovery of the town ofArromanches located only a few kilometers from our campsite. You can enjoy an unforgettable pleasure mixed with history and pride.
The city
This town near us is a seaside resort of about 600 inhabitants. It is historically recognized throughout the world, mainly due to the famous Allied landings . It has a number of tourist sites full of history. We have as an example:
The church of St. Peter built between 1857 and 1870 with a magnificent neo-Romanesque style that is a landmark building of the revolution of this seaside resort ;
The famous museum where different objects, weapons, photographs and models come to retrace the historical event characteristic of this city;
The famous Mulberry site reveals the history of Normandy.
Set up during the Second World War on the Normandy coast, it was used tosupply the Allies. Its construction prevented the Allies from docking in deep water. It was done with prefabricated caissons in England called Phoenix, still visible today, which allowed for what many consider a unique example of military engineering. He enjoyed an extraordinary traffic for his time. We are talking about 2.5 million men landed, 500,000 vehicles and 4 million tons of material. To achieve this, an impeccable design was implemented with docks, piers, floating lanes and many other important elements. This allowed him to be crucial in the achievement of the famous victory of this region. It is a magnificent site to discover at all costs.